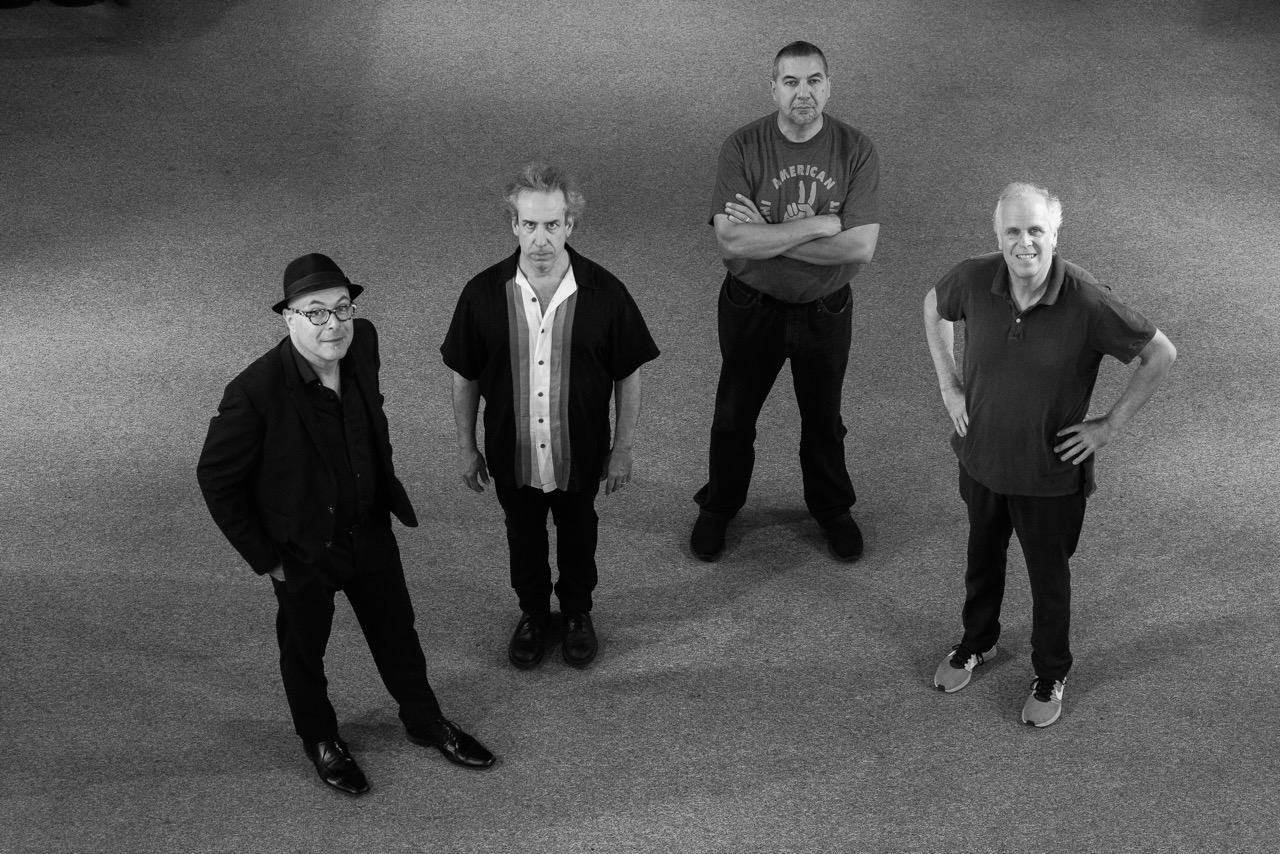 SUPER NOVA 4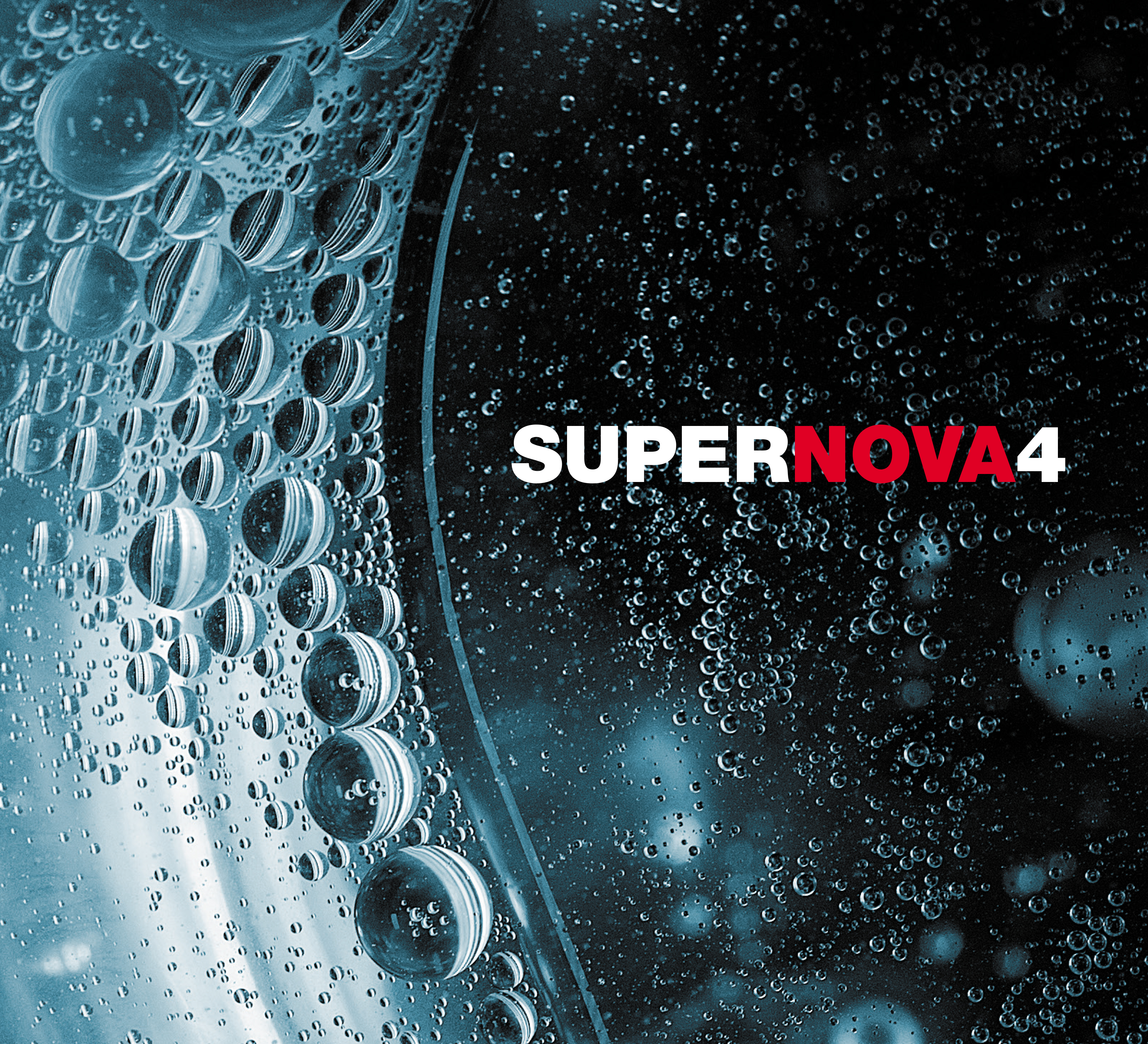 Update Required
To play the media you will need to either update your browser to a recent version or update your
Flash plugin
.
Seulement trois fois en mille ans, des supernovas ont pu être observées à l'œil nu dans la Voie Lactée. Les chances que vous soyez un jour éblouis par une de ces explosions stellaires sont donc très minces. Alors, ne manquez pas l'occasion unique d'attraper le début album de SuperNova 4! Jean Derome (sax alto & baryton et flûte), Félix Stüssi (piano), Normand Guilbeault (contrebasse), et Pierre Tanguay (batterie) vous invitent à un voyage vers leurs lumineuses galaxies musicales.
SuperNova 4 présente un tout nouveau répertoire de compositions originales qui sont enracinées dans les traditions du jazz et du blues, mais en même temps grandes ouvertes vers le futur et le cosmos. Cette musique est à la fois intense et entraînante, douce et fragile, souvent drôle, toujours fraîche et authentique.
En optant pour une captation en direct, les quatre musiciens se transforment en funambules et jouent sans filet de sécurité. Cette façon de procéder est au parfait diapason avec la grande spontanéité musicale du groupe.
La musique de SuperNova 4 va droit au cœur. Que vous soyez plus « Bonobo » ou plutôt « Urubu », pour citer deux des titres du nouveau répertoire, vous ne sortirez pas indemne de cette aventure musicale ! 
-----
In thousand years, only three supernovas have been observed by the naked eye in the Milky Way. Chances that you'll ever witness one of these titanic, bright stellar explosions are therefore extremely small. So, don't miss out on the unique occasion to catch SuperNova 4 on their debut album, as Jean Derome (alto & baritone sax & flute), Félix Stüssi (piano), Normand Guilbeault (double bass) and Pierre Tanguay (drums) invite you to a luminous trip through their musical galaxies!
SuperNova 4 presents a brand-new repertoire of original compositions that are deeply rooted in the jazz and blues traditions, but at same time turned towards the future and wide open to cosmic influences. The resulting music is at once intense and captivating, sweet and fragile, full of humor, but always fresh and authentic.
In choosing to record live, the four musicians are like tightrope walkers performing without a security net. This approach is in perfect harmony with the high degree of musical spontaneity of the group.
The music of SuperNova 4 goes straight to the heart. Whether you are « Bonobo » or rather « Urubu », to cite two of the titles of the new repertoire, this musical adventure won't leave you cold!   
------
Musiciens / Musicians
Jean Derome (alto & baritone sax & flute), Félix Stüssi (piano), Normand Guilbeault (contrebasse, Acoustic bass), Pierre Tanguay (batterie, drums)
BOOKING
Alain Bedard
effendi@me.com
5443 13e avenue
Montréal (Qc)
H1X 2Y2
Canada
Félix Stüssi
jazzix@videotron.ca
Website : http://www.felixstussi.com/