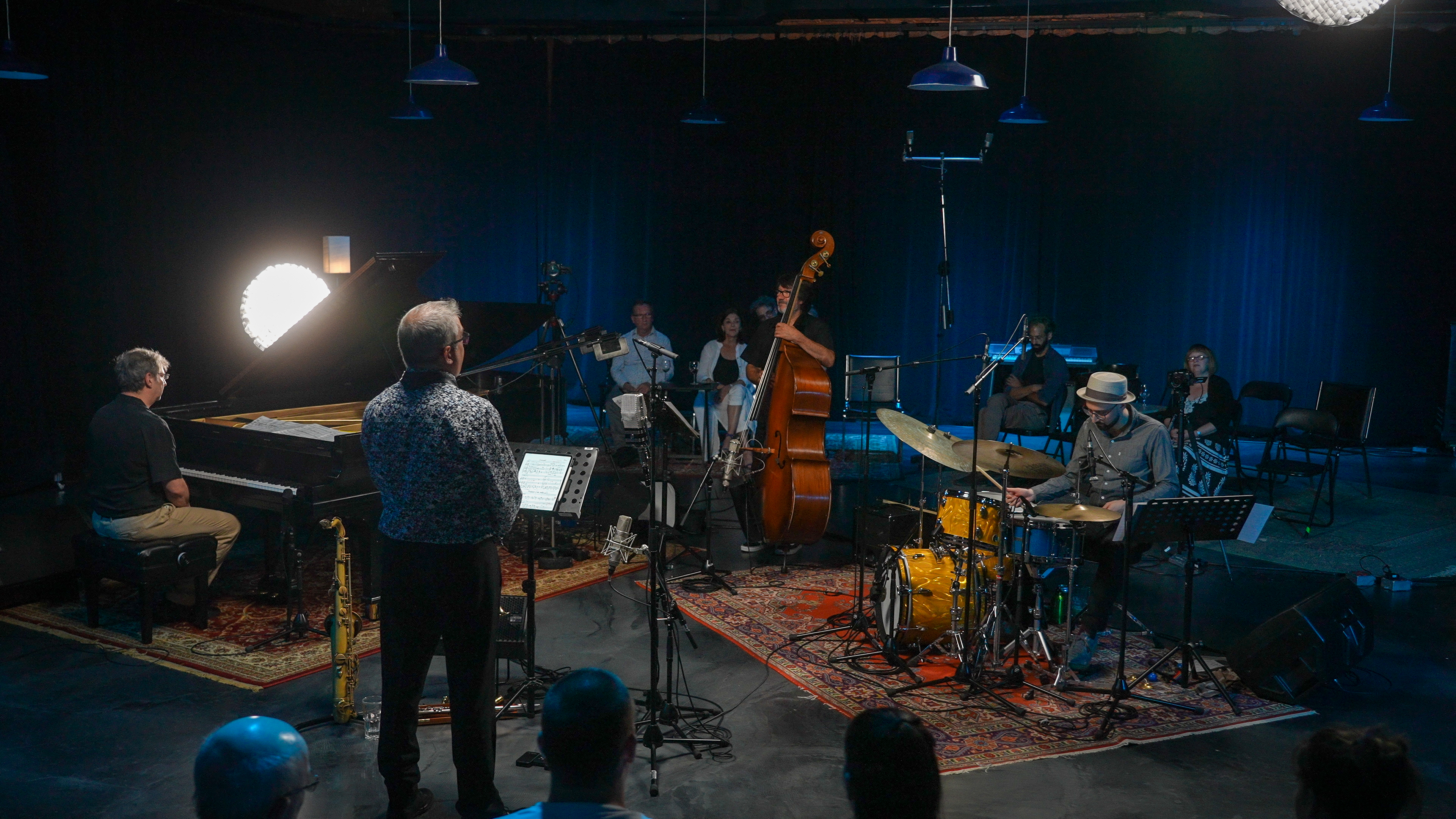 FRANÇOIS BOURASSA QUARTET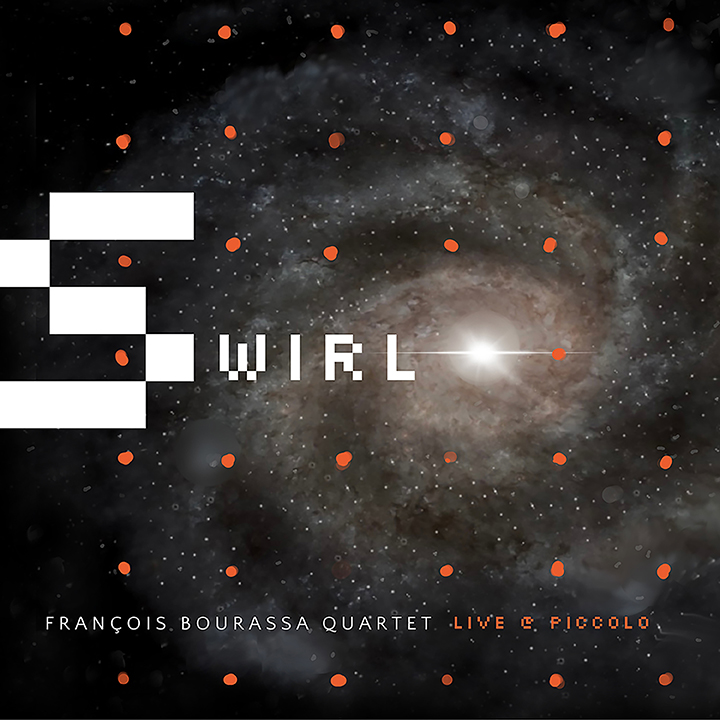 Update Required
To play the media you will need to either update your browser to a recent version or update your
Flash plugin
.
François Bourassa est devenu un ambassadeur de la communauté jazz florissante du Québec à l'échelle internationale. Modèle d'évolution constante, il continue de chercher de nouveaux défis pour lui-même, ses collègues et sa communauté croissante d'auditeurs. Le François Bourassa Quartet est un incontournable du paysage artistique montréalais depuis plus de 25 ans.

Déjà plus de 5 ans ce sont écoulés depuis le dernier enregistrement du François Bourassa Quartet. Ce dernier album « Number 9 » qui date de 2017 a été récipiendaire de 2 prix Opus « Album jazz de l'année » et « Concert jazz de l'année » ainsi qu'une nomination au Gala ADISQ. Une crise sanitaire et un album solo plus tard, le besoin de refaire un album avec son quartet est apparu à nouveau comme essentiel pour François Bourassa. La grande complicité et l'interaction qu'il a avec ses comparses de plusieurs décennies, André Leroux, Guy Boisvert et plus récemment son batteur Guillaume Pilote, font que ce groupe reste pour lui le sommet de son expression artistique : liberté, sensibilité, audace, compositions originales et complexes; et avant tout leur passion partagée de l'amour de la musique.

C'est pourquoi Bourassa a décidé d'enregistrer ses nouvelles compositions pour quartet devant public au mythique Studio Piccolo à Montréal. Réalisé les 2 et 3 juillet 2022, cet enregistrement fait écho à l'album du Quartet « Live At the top of the Senator » de 2001 également récipiendaire d'un prix Juno à l'époque. L'énergie et la spontanéité d'un album live est souvent inégalée et c'est cette énergie que le François Bourassa Quartet souhaite partager avec ce nouveau disque.
------
François Bourassa has become an ambassador for the thriving jazz community in Quebec on an international scale. A model of constant evolution, he continues to seek new challenges for himself, his colleagues, and his growing community of listeners. The François Bourassa Quartet has been a must-see in the Montreal artistic landscape for over 25 years.
It has been more than 5 years since the François Bourassa Quartet's last recording. Their latest album, "Number 9," released in 2017, was the recipient of two Opus awards - "Jazz Album of the Year" and « Jazz Concert of the Year" - as well as a nomination at the ADISQ Gala. After a solo album and a global pandemic, the need to record a new album with his quartet has once again become essential for François Bourassa. His longstanding musical comrades, André Leroux, Guy Boisvert, and more recently his drummer Guillaume Pilote, have a great understanding and interaction that make this group the pinnacle of his artistic expression: freedom, sensitivity, audacity, original and complex compositions, and above all, their shared passion for the love of music.
That's why Bourassa decided to record his new compositions for quartet live in front of an audience at the legendary Studio Piccolo in Montreal. Recorded on July 2nd and 3rd, 2022, this recording echoes the Quartet's 2001 album "Live At the top of the Senator," which also won a Juno award at the time. The energy and spontaneity of a live album are often unparalleled, and it is this energy that the François Bourassa Quartet wishes to share with their new record.
/////
LIENS / LINKS :
Booking international:
PARTICULES SONORES - EFFENDI
5443 13e Avenue Montréal, Qc, Canada H1X 2Y2
ALAIN BÉDARD
E : effendi@me.com
T : +1 514-692-4950
PATRICE HOURBETTE
D'Lux Consulting and Management
1493 Moyenne Corniche des Pugets
F- 06700 Saint Laurent du Var, France
E : patricelx5@gmail.com
T : +33 618409616