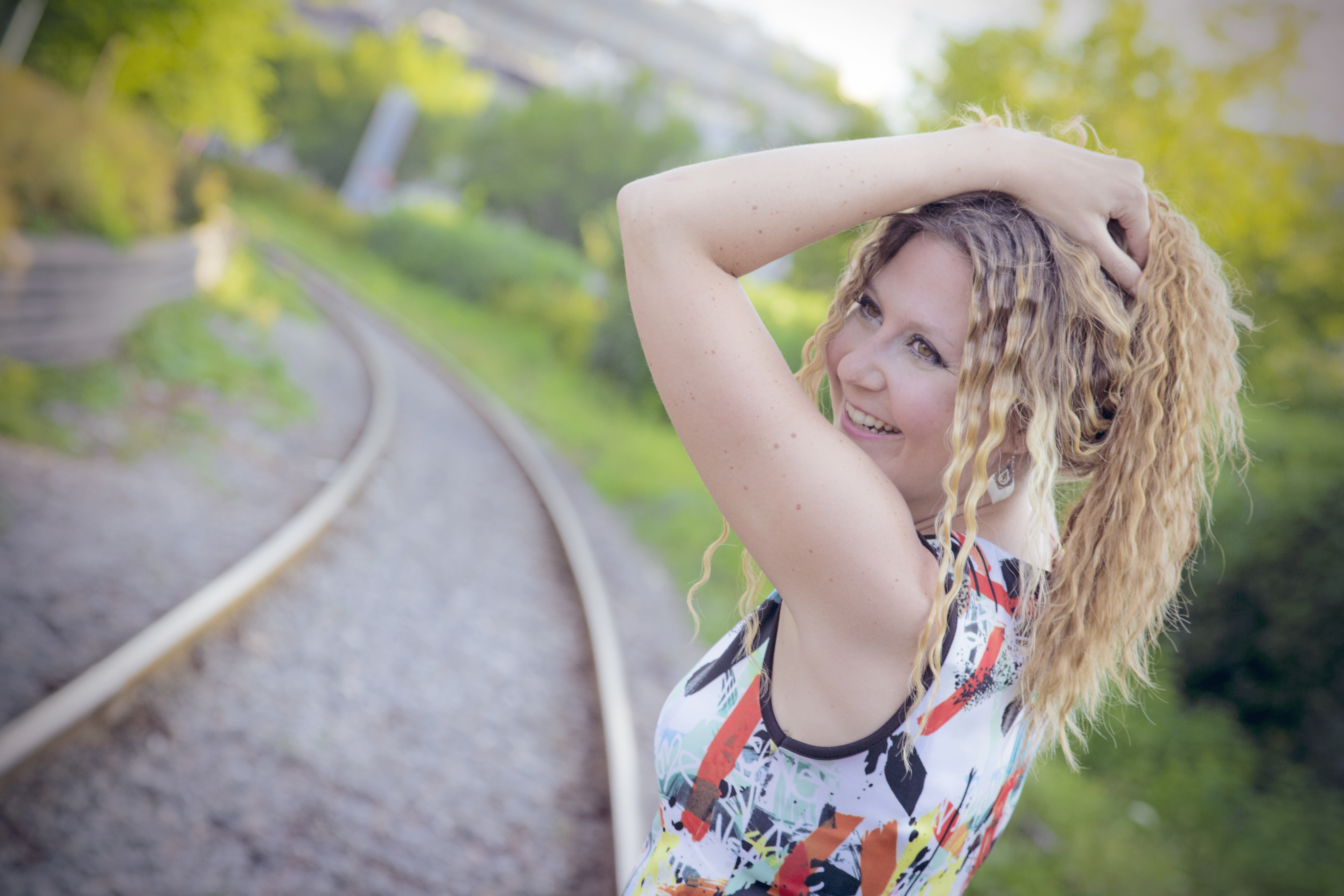 MIREILLE BOILY - REFUGES MOUVANTS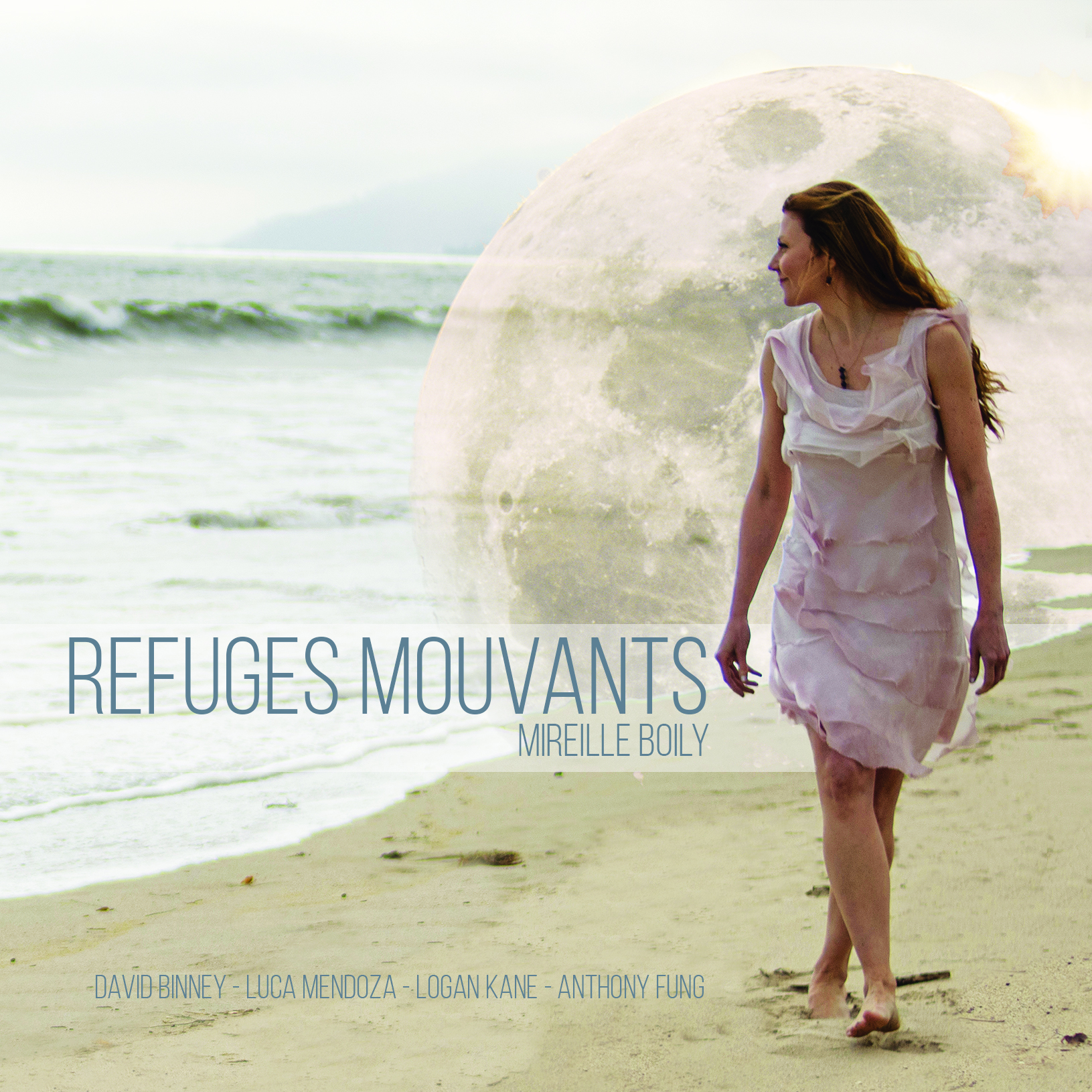 Update Required
To play the media you will need to either update your browser to a recent version or update your
Flash plugin
.
Artiste complète, musicienne entière, voilà comment on pourrait décrire Mireille Boily, qui porte simultanément les chapeaux de chanteuse, pianiste, improvisatrice, compositrice, parolière et orchestratrice.
Forte d'une expérience professionnelle riche et vaste, Mireille est une musicienne de jazz respectée tant au Québec qu'à l'étranger. Elle a complété plusieurs tournées internationales dont récemment en Chine, en tant que soliste pour le spectacle Cavalia. On a pu l'entendre dans des clubs de jazz de Beijing à Buenos Aires en passant par Sao Paulo. Mireille fait partie intégrante de la scène jazz montréalaise, prêtant sa voix à de multiples compositeurs (Jean-Nicolas Trottier, Philippe Côté, Joel Kerr, Rafael Zaldivar). L'Orchestre National de Jazz de Montréal lui a commandé une oeuvre, "Les chants du Phoenix",  pour laquelle elle a été récipiendaire du Conseil des Arts et Lettres du Québec.
Après trois albums produits de manière indépendante, Mireille Boily signe son quatrième opus. Réalisé par David Binney et enregistré à Los Angeles avec un groupe choisi sur mesure, "Refuges mouvants" est une fresque poétique enracinée dans les quatre éléments, honorant le chemin parcouru lors d'une profonde quête intérieure.
Pleine, lumineuse, mais surtout libre, la voix de Mireille livre une musique aux vibrations profondes, de celles qui touchent directement le coeur. L'artiste se raconte de manière authentique; celle qui a été, dans ses mots, "éclipsée, brouillée, trahie et masquée", nous parvient aujourd'hui en une présence musicale "affranchie, cristallisée et apaisée".
-----------
Complete artist and musician, this is how one could describe Mireille Boily, who simultaneously wears the hats of singer, pianist, improviser, composer, lyricist and orchestrator.
With a rich and vast professional experience, Mireille is a respected jazz musician both in Quebec and abroad. She has completed several international tours, most recently in China, as a soloist for the Cavalia show, and has been heard in jazz clubs from Beijing to Buenos Aires, via Sao Paulo. Mireille is an active member of the Montreal jazz scene, lending her voice to multiple composers (Jean-Nicolas Trottier, Philippe Côté, Joel Kerr, Rafael Zaldivar). The Montreal National Jazz Orchestra has commissioned her a big band suite, "Les chants du Phoenix", for which she was a recipient of the Conseil des Arts et Lettres du Québec.
After three independently produced albums, Mireille Boily signs her fourth album. Produced by David Binney and recorded in Los Angeles with a selected musicians, "Refuges mouvants" is a poetic fresco rooted in the four elements, honouring the journey of a deep inner quest. Full, luminous, but above all free, Mireille's voice delivers a music with deep vibrations, of the kind which directly touch the heart. The artist tells her own story authentically; she who has been, in her words, "eclipsed, blurred, betrayed and masked", reaches us today in a musical presence that is "soothed, emancipated and crystallized".
-----------
Musiciens / Musicians :
Mireille Boily - voix / voice, David Binney - saxophones, Luca Mendoza - piano, Logan Kane - contrebasse / acoustic bass, Anthony Fung - batterie / drums
Booking:
Alain Bedard
effendi@me.com
5443 13e avenue
Montréal (Qc)
H1X 2Y2
T: 001-514-692-4950