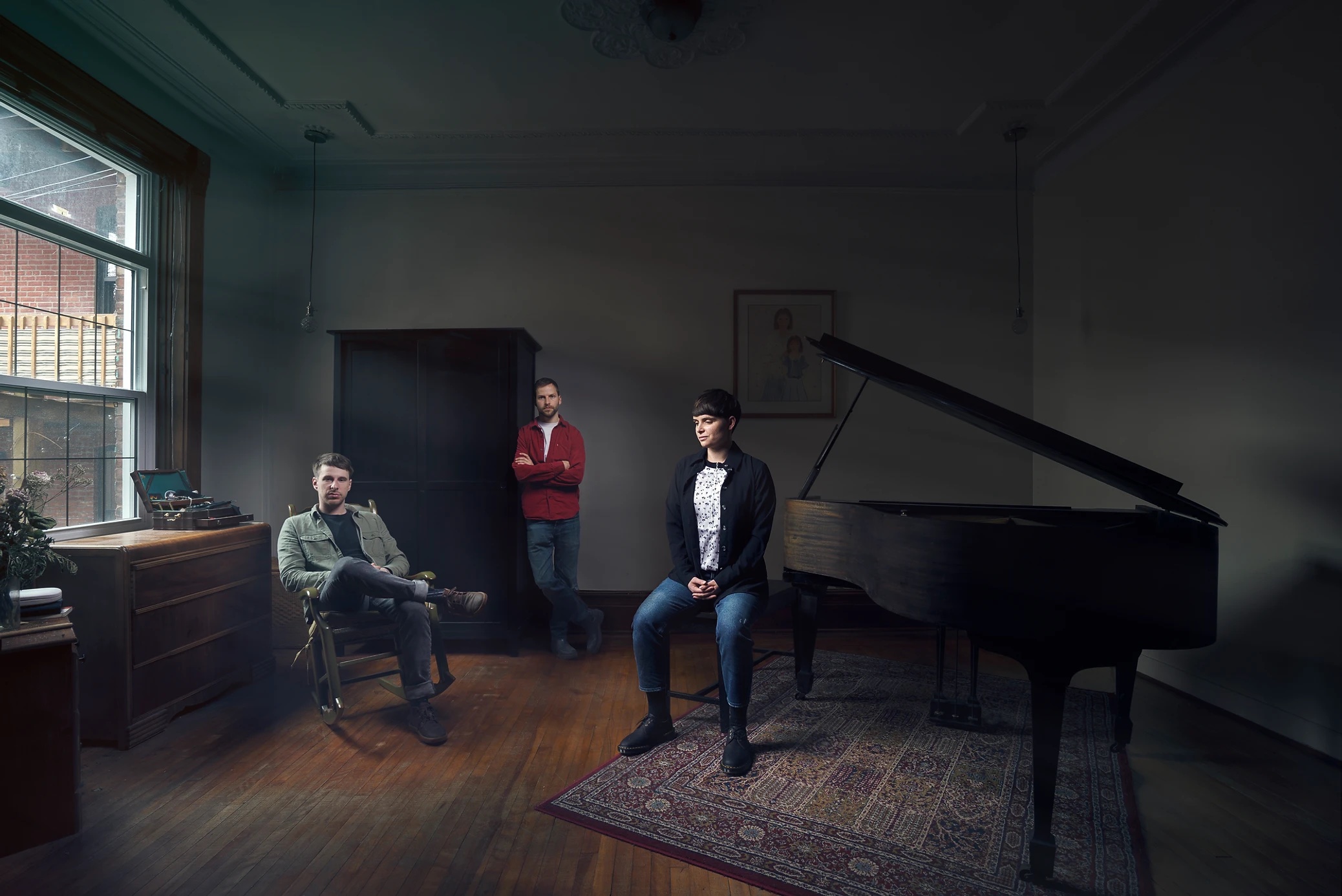 GENTIANE MG TRIO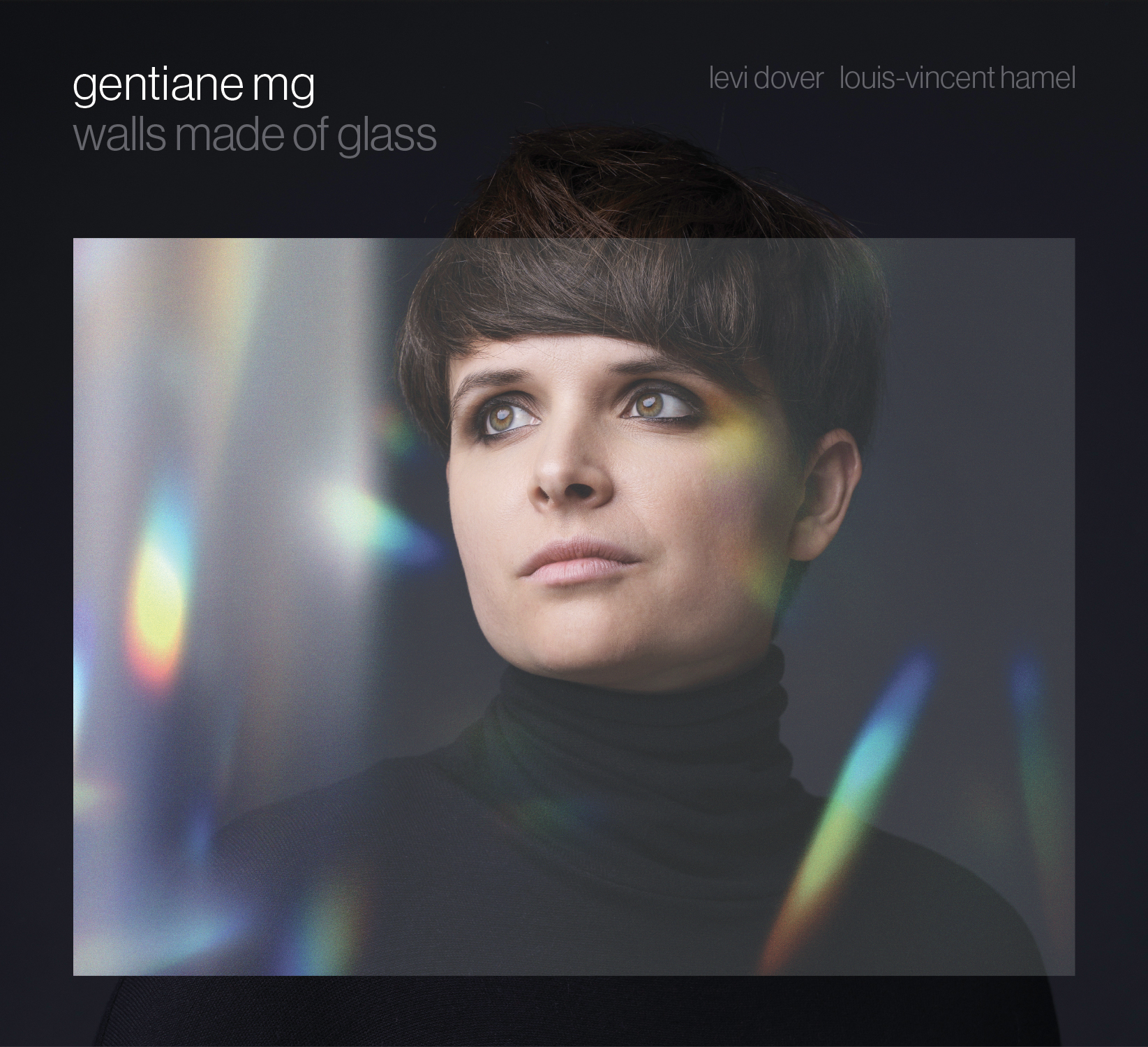 Update Required
To play the media you will need to either update your browser to a recent version or update your
Flash plugin
.
"... son écriture est d'une brillance phénoménale. C'est un talent hors pair. La musique de Michaud-Gagnon coule magistralement avec équilibre et grâce. Elle maîtrise le piano avec élégance, subtilité et une connaissance raffinée." (Kerilie McDowall, All About Jazz, USA)
Pour Gentiane MG, la musique est plus qu'une forme d'art parmi d'autres : c'est avant tout un redoutable moyen d'expression qui lui a permis de développer un langage puissant, imagé et sensible. Avec ses complices de longue date, le bassiste Levi Dover et le batteur Louis-Vincent Hamel, elle a su créer un univers riche qui transcende les genres qui lui a valu nombreux prix, dont le prix Révélation Radio-Canada 2019, le prix OPUS découverte de l'année 2020 et le Prix François-Marcaurelle de la GMMQ.
Présenté en concert depuis Septembre 2022, Walls Made of Glass (2022) a été acclamé par la critique. « Cet album met une nouvelle fois en lumière un talent rare et plus abouti que jamais. Gentiane MG confirme sa stature d'artiste majeure. Il n'y a rien de superficiel, rien de tape-à l'oeil, simplement de la créativité pure et confiante. » (Keith Black, Winnipeg Free Press, 2022).
Ce spectacle recrée des moments significatifs, beaux et vivants issus de la nature et du monde inanimé. C'est une bulle immersive qui met en valeur piano, contrebasse et batterie avec des notes poétiques et imagées. Une recherche de sens à travers des explorations sonores lumineuses, passionnées et énergiques.
Le trio a été invitée à se produire en spectacle dans plusieurs pays dont le Canada, le Mexique, l'Allemagne, les Pays-Bas et la France. Les complices de longue date se sont produit dans de nombreux festivals internationaux de jazz, des clubs de jazz et des salles de spectacles reconnues un peu partout à travers le monde.
--------
"...her writing is phenomenally brilliant. She is a standout talent. Michaud- Gagnon's music flows masterfully with poise and grace. She commands the piano with elegance, subtlety, and a refined quiet knowing." (Kerilie McDowall, All About Jazz)
For Gentiane MG, music is first and foremost a powerful tool for expression that has allowed her to develop her own potent, imaginative and sensitive language. Alongside her long-time collaborators, bassist Levi Dover and drummer Louis-Vincent Hamel, she has created a rich universe that transcends genre and earned her numerous accolades, including the Radio-Canada Révélation Jazz Award in 2018, the OPUS Award for Discovery of the Year in 2020 and the François-Marcaurelle de la GMMQ Award.
Presented in concert since September 2022, Walls Made of Glass (2022) was received with critical acclaim. "Her latest release showcases the full extent of her rare talent. Gentiane MG confirms her stature as a major artist. There is nothing glib, nothing faked, simply confident creativity." (Keith Black, Winnipeg Free Press, 2022).
This concert invites the audience to become immersed in the composer's universe, where the music evokes emotions inspired by moments experienced in the natural world, full of life and beauty. The trio showcases piano, double bass and drums, creating powerful imagery through music. It is a search for meaning through expressive and dynamic explorations.
The trio has been invited to perform in many countries, including Canada, Mexico, Germany, Netherlands and France. They performed in several International Jazz Festivals, jazz clubs and well known concert halls all over the world.
/////
LIENS / LINKS :
https://open.spotify.com/artist/0HhMrbNeeRfiWNTCz7xcg8
https://www.facebook.com/gentianemg/?locale=fr_CA
Booking international:
PARTICULES SONORES - EFFENDI
5443 13e Avenue Montréal, Qc, Canada H1X 2Y2
ALAIN BÉDARD
E : effendi@me.com
T : +1 514-692-4950
PATRICE HOURBETTE
D'Lux Consulting and Management
1493 Moyenne Corniche des Pugets
F- 06700 Saint Laurent du Var, France
E : patricelx5@gmail.com
T : +33 618409616